Doorways steps up to help project getting homeless off the streets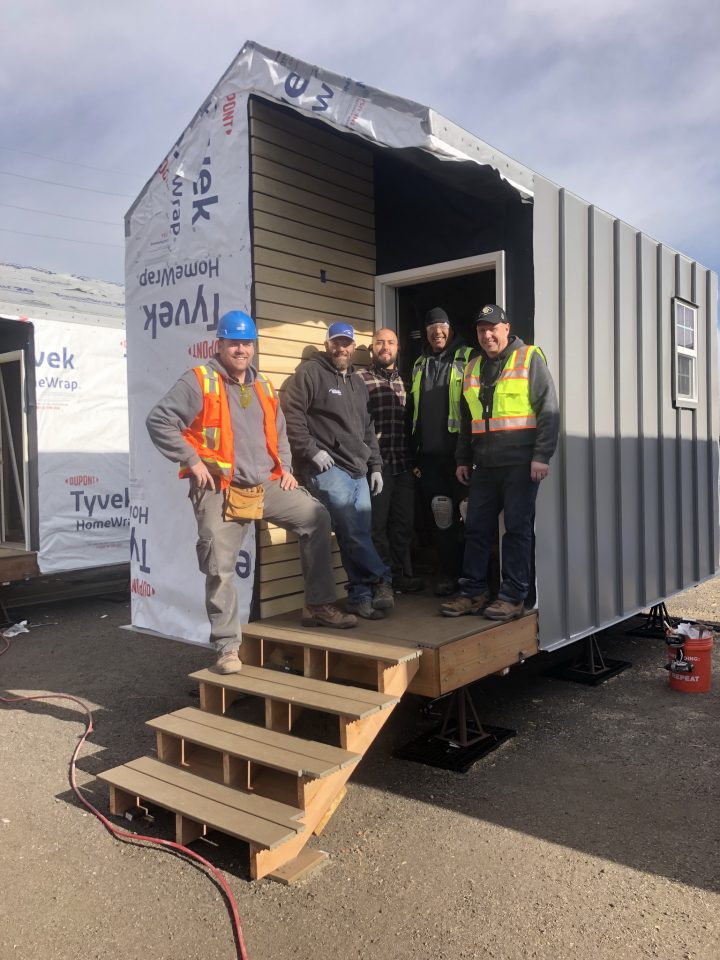 When our friends at Whiting-Turner told us about a very special "tiny home" project they were doing, we knew we had to be involved.
Beloved Community Village in the Globeville neighborhood just north of downtown Denver isn't our typical type of project. However, this unique community provides transitional housing for homeless people looking to re-establish themselves.
The eight homes that are being added to the existing 11 will provide safe living spaces for up to 16 additional residents. A community center with bathrooms, showers, a kitchen and a community space will provide much-needed amenities.
The homes are small but they will provide a big impact to the homeless that will soon have a roof over their head.
Doorways supplied the doors and hardware for the project at cost and, this past Saturday, five of our top employees provided the labor to install everything at no charge to Whiting-Turner or the community.
We need to also recognize Vice President of Operations Keith Rigli, Account Manager Brian Phillips and Field Service Technicians Jeff Squillace, Carlos Mijares and Marcus Hall who devoted a day of their weekend to this special project.
It was our honor to contribute, particularly at this special time of the year when we are called on to remember those who might be having a hard time and just need a little bit of help.
More from the Denver Post: "One of the best and safest answers": Tiny home village in Globeville set for expansion