Doorways brings it all to Denver's first high-rise in 30 years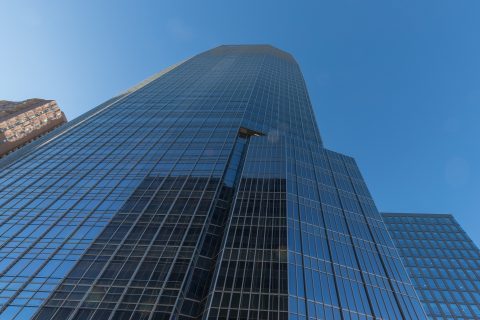 Two-and-a-half years in the making, 1144 Fifteenth is now open and becomes an unmistakable addition to the Mile High City's skyline. At over 600 feet and 40 stories tall, the new building is the fourth tallest in the city and a project that Doorways is very proud of.
The building will house corporate headquarters for Chipotle, Gates Corp. and Optiv, all well-known Colorado companies, and dozens of other tenants. In all, 26 floors are dedicated to office space, 13 floors make up a parking garage.
This massive structure built by Hensel Phelps required unmatched expertise of all trades to ensure construction was completed safely, on time and to specifications.
As with so many other notable buildings in the state, Colorado Doorways was called on to provide the doors, frames and architectural hardware.
In all, approximately 775 door openings were supplied. Most notably, our Shop Applied Hardware department was utilized, installing hardware on the doors before they even shipped to the job site. This allowed for much faster installation and securing of the building while keeping installation costs down for the customer.
Next time you're near downtown Denver, be sure to check out this exciting new addition and of course contact Doorways for your next project, big or small.