Doorways actively seeking Sales Assistants to join our team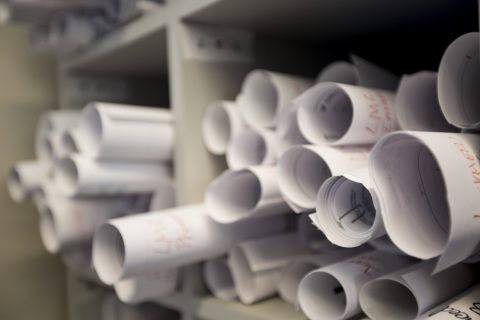 Looking for that career opportunity that opens the door to bigger and better things professionally and personally?  Doorways has just that prospect available for you with immediate openings for Sales Assistants.
For this position, we're not looking for someone with industry experience – we will give you that. What we are looking for is motivated people with strong organizational skills, high computer literacy, the ability to multitask and an ability to jump in and contribute immediately.
You will be working with one of our internal sales teams, experts in the door and hardware industry, helping them provide the outstanding products and services our customers expect from us.
In this fast-paced, exciting environment you'll assist with some of the major building projects that are shaping the Mile High City today. Imagine pointing to one of these amazing structures and saying, "I helped build that!"
Working in this role, not only will you gain firsthand experience in the door and hardware industry, you will have the opportunity to grow professionally, enjoying the rewards that come with advancement.
You will work for a sought-after employer known for stimulating opportunities, and a positive work environment where employees feel challenged, engaged, and accomplished. Employees genuinely care about fellow colleagues and the clients we serve, and team members are inspired on a daily basis to challenge themselves and make valuable contributions to an innovative and growing company.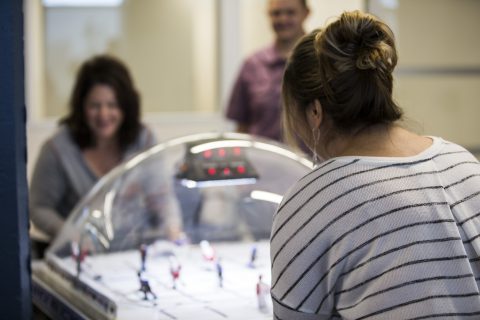 Once your workday is done you could head to our extraordinary employee lounge and join in a round of pool, shuffleboard, bubble hockey or even play Call of Duty on our gaming system. Prefer to let off some steam in a more physical fashion? Our fitness room features treadmills, elliptical machines, a rowing machine, Peloton bikes and a multi-gym.
Naturally we also offer industry leading compensation packages including healthcare, paid holidays, vacation, sick leave and a retirement plan.  Last but not least, don't forget half-day Fridays!
Yes our team members work hard but we also reward that hard work.
Open that door now and join the Doorways team. Opportunity is knocking.